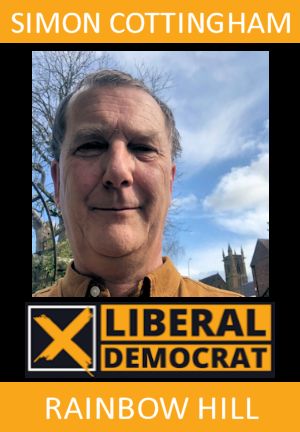 Simon is passionate about the need to engage communities in service development and to owning and managing more of their resources.
He has been a visiting lecturer at the University College Birmingham on the Young People, Communities and Families Degree Course, health and social care BSC and has also supervised research students.
Simon has been involved at a senior level, currently as CEO of a Advocacy organisation in Warwickshire and in the past has been involved with: Community Development group of the Local Government Association, Home Office Advisory group on Youth Volunteering, Member of IDeA team evaluating a Local Authority as well as cross regional groups including The West Midlands Victims Commission, Preventing Violence against Vulnerable People Board, Chair of the Regional Runaways and CSE Government Office Committee, Victims Commission etc.
Children's Services must be rated Good by Ofsted as an absolute minimum;

Health and Social Care must be rated Good across the service as a minimum;

Protecting our green spaces

A Climate Change Emergency must be declared by Worcestershire County Council;
Active travel must be in place with an integrated green infrastructure;
Recycling rates must improve, food waste and refuse, must decrease
Thank you for taking the time to read my profile. Do contact me, with thoughts, ideas and questions. Democracy is so important, your views count to me.
 Best wishes 

Simon Cottingham