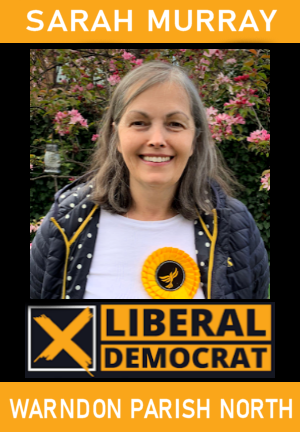 Sarah is a Worcester based teacher who participates in the local community in a number of voluntary capacities.
She lives in Warndon Parish North with her partner and their dog. She is passionate about Worcester, its people and the environment.
An active member of the community, Sarah engages in local litter picks with Facebook group, Warndon Wombles, which she created last year to get members of the community together to actively improve their local environment.
With a keen interest in education, Sarah teaches English and Maths to adults and young people.  Sarah is a special educational needs teacher and so understands first hand the needs of young people who require additional support.  She is keen to ensure that adequate services are in place to provide the right educational support at the right time.   "Investment in young people is essential to ensure their future emotional and economic wellbeing.
"Invest now to prepare these youngsters for the world of work and divert them away from anti social behaviour."
Sarah will be standing for the City Council on 5 May  to make our area an even better place to live, work and grow up. A vote for Sarah is a vote for a fairer, cleaner, greener Worcester.

Prioritise funding for youth services

Adequate infrastructure

Improved active travel infrastructure

Improved waste facilities including food waste collections

Improved anti speeding measures


Fresh vegetables, except carrots unless they're in a cake
Bridges of Madison County
Wild Swans: Three Daughters of China
Walking, Cycling, Gardening
One piece of music chosen by the candidate that they feel sum them up:
Thank you for taking the time to read my profile. If you want a community focused councillor who will listen and act in the best interests of constituents, and if you want a fairer, cleaner, greener Worcester, vote for me on the 5th of  May.
Please drop me an email if you have any questions or concerns.
Best wishes